(PAO Surgeries in May 2011 and December 2011)
I had my first PAO surgery after my Junior Year of college and third season on the Western Illinois University Golf Team. Before I had my surgeries, playing a sport that I love became painful and almost unbearable. I could not make it around the golf course without taking pain pills before, during and after the round. Also, the last semester before my surgery I was wearing a TENs unit to help with the pain. My hips were controlling how long I could practice and it was not as long as I wanted. I could not wait for my first surgery after my last round of my junior year.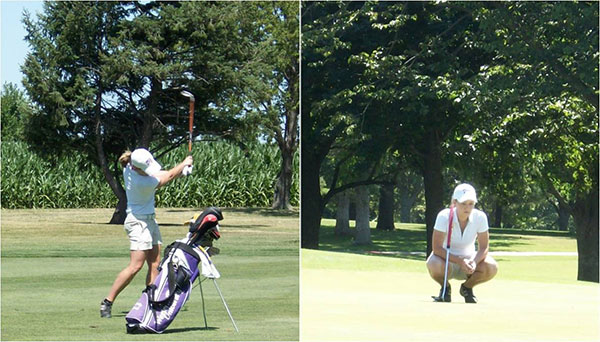 I went through two PAO surgeries six months apart. I had one more year of golf eligibility but I knew that had to be put on hold until my hips were fixed. The year I had to put golf on hold was painful both physically and mentally. The surgery in itself was painful enough but watching my teammates travel to their tournaments while I was going home for therapy was mentally tough. It took me about three months after each surgery to get off of my crutches and back on the golf course. I did not want to spend another minute on the couch.
As I reflect back on the year of my surgeries everything was worth it. The pain, the scars, and the months of physical therapy were all worth as I can now walk the golf course, run, and workout all pain free and as if nothing happened. I am excited about how I feel today and I am looking forward to helping my team win a Conference Championship this year!
I would like to thank Dr. Clohisy and his team for everything they have done for my family. Also, I would like to thank my mom and my family for taking care of me long after I left the hospital.