History and Evaluation: A middle-aged female patient presented with a several year history of bilateral hip pain. She had severe pain in the groin, lateral hip and buttock.  Conservative treatments did not help her symptoms.
X-rays showed bone spurring and severe joint space narrowing consistent with
advanced osteoarthritis.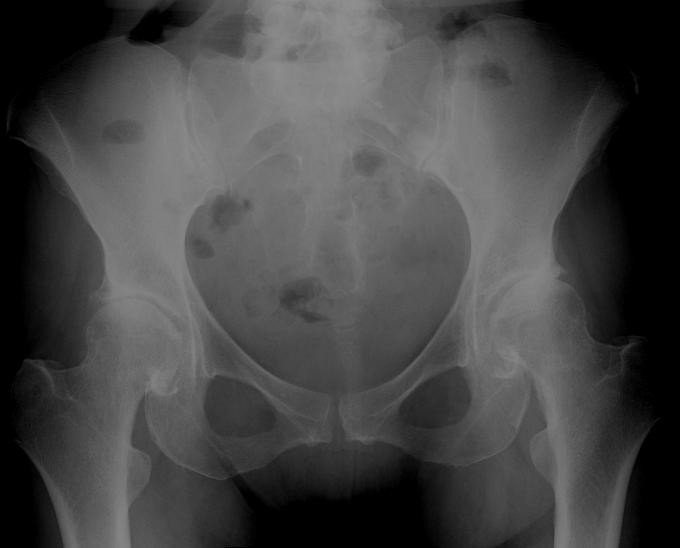 Treatment: The patient elected to undergo bilateral total hip replacements six weeks apart.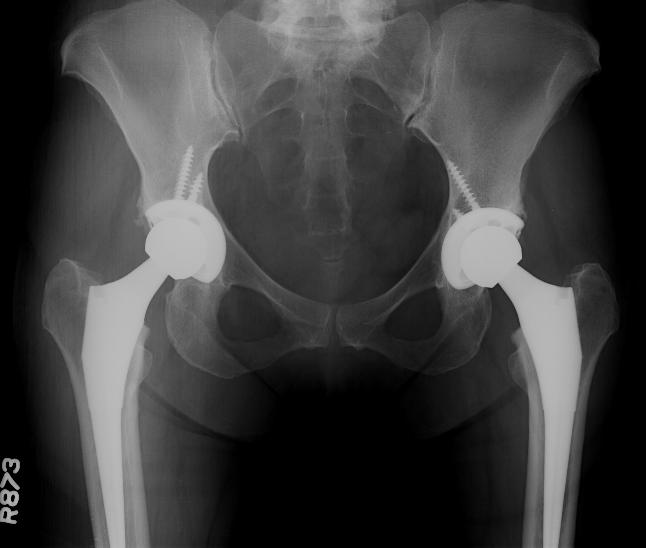 Outcomes: 2 years after surgery patient is extremely happy with the clinical result of her surgeries.
Excerpt from patient testimonial.  Full testimonial can be found under patient testimonials
"My life was changed in the summer of 2009  when – after decades of pain – Dr. John Clohisy performed two total hip replacements six weeks apart…
My only regret is that I didn't cross paths with Dr. Clohisy when I was much younger.  I've said many times that he didn't save my life -but he did give me back my life – a dramatically improved one, finally free of pain.   I continue to be grateful every day".