History and Evaluation:  This 59 year old man presented with right hip pain, swelling and drainage from the incision.  The patient had previous right hip replacement at another institution less than one year prior to presentation. He had pain since surgery.  Test results indicated that the hip replacement was infected.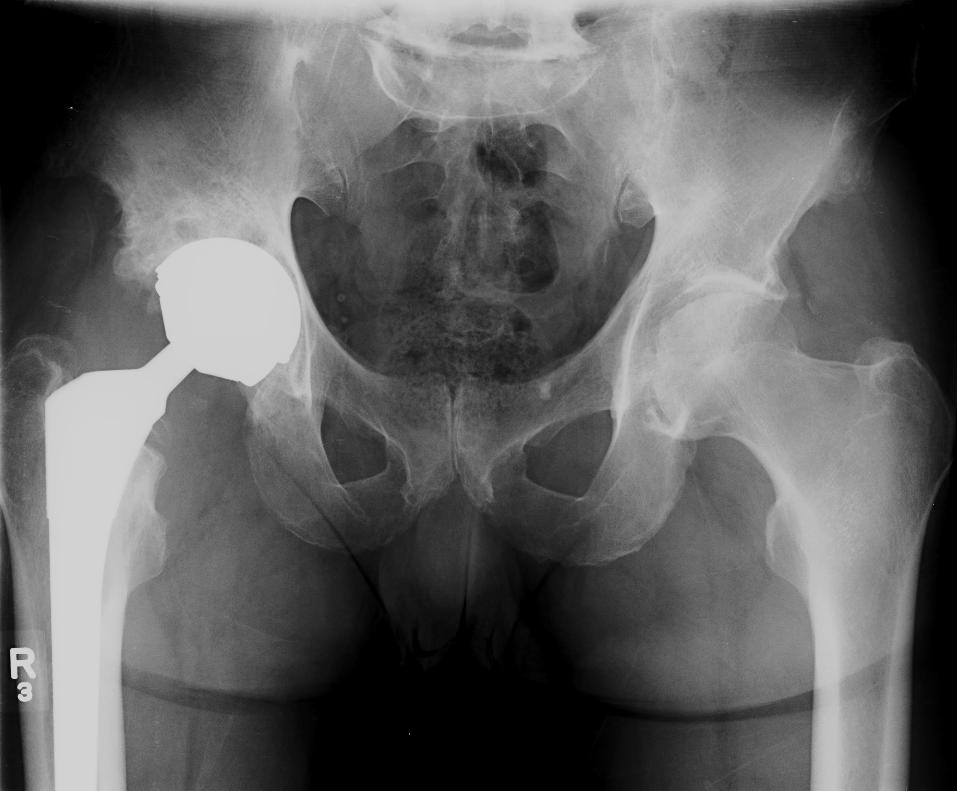 Treatment:  Surgical plan was for a two stage revision hip replacement. First the infected implants and tissue were removed and replaced with an antibiotic spacer.  5 months later the antibiotic spacer was replaced with permanent implants.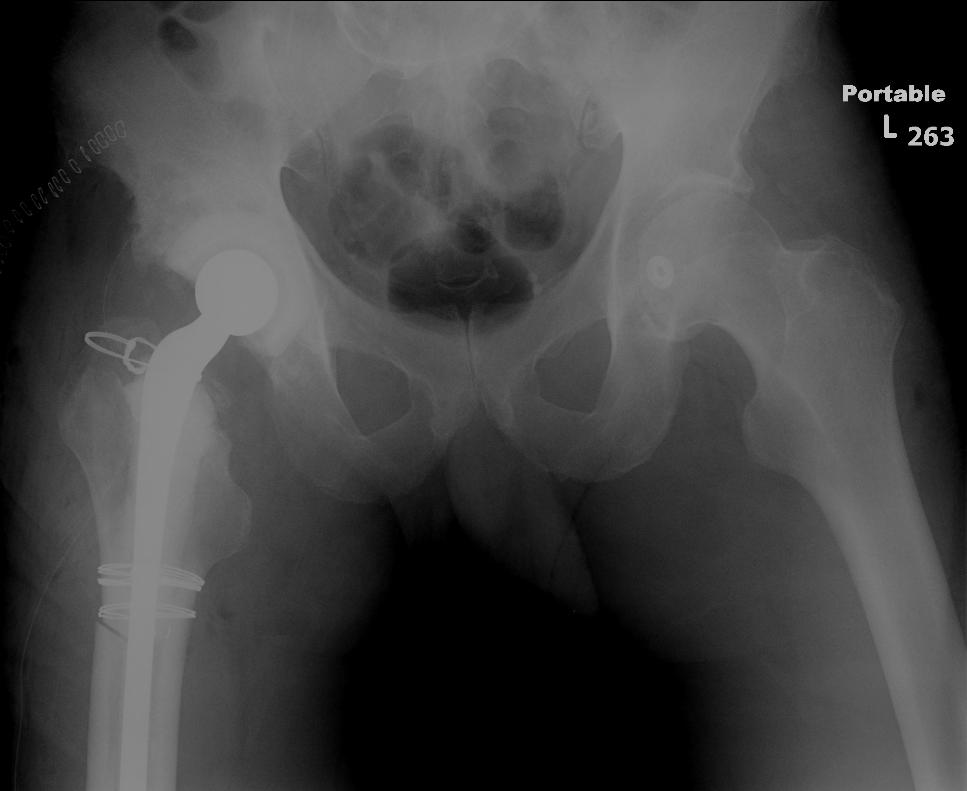 Outcomes:  One year after surgery the patient is free of infection and has no pain. He has resumed his regular activities including golf.