History and Evaluation: A young female dancer/dance instructor presented with persistent groin pain and popping after injuring her right hip.  Her dance and exercise activities were limited by pain, and her symptoms were unresponsive to conservative treatment. X-rays showed "cam" type impingement bump (arrow).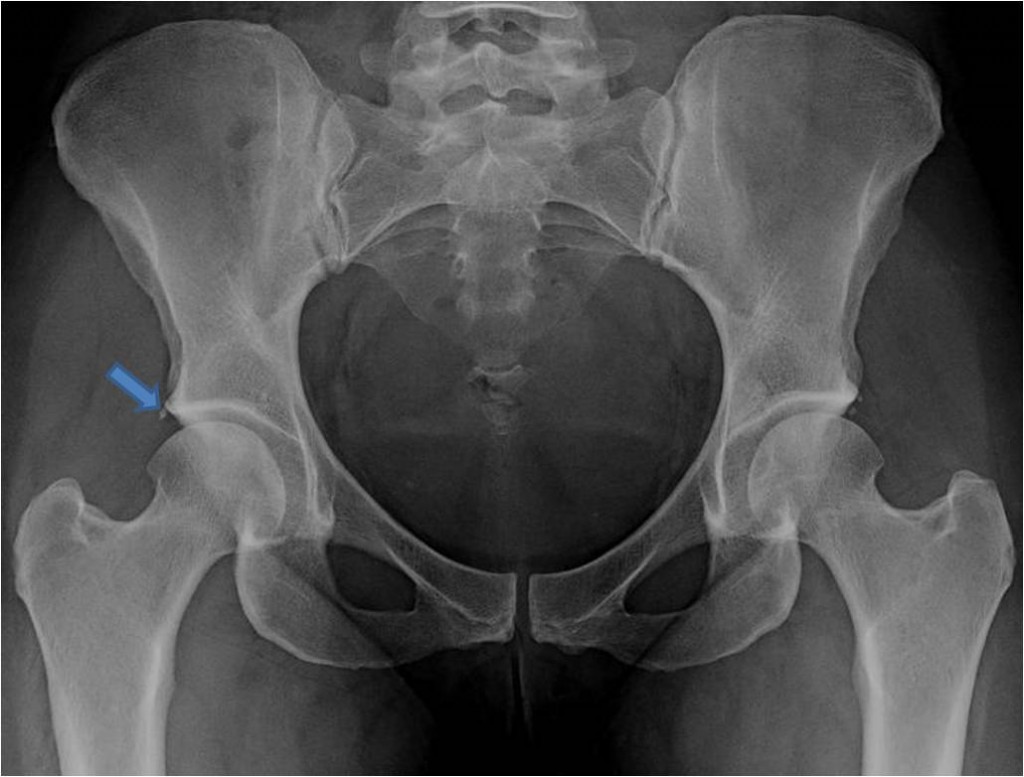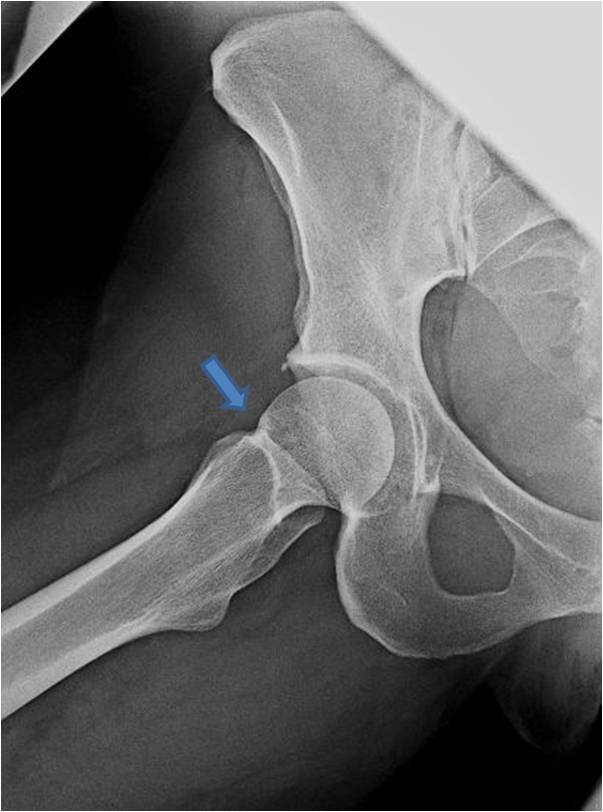 Treatment: Hip arthroscopy was performed to repair a torn acetabular labrum and remove the hip impingement with a femoral head/neck osteochondroplasty.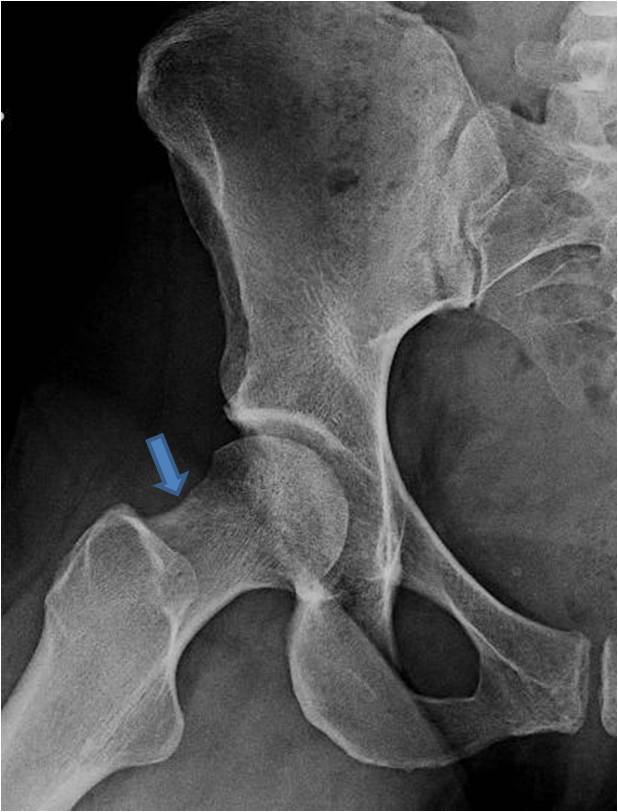 Outcomes: One year after surgery the patient has returned to full dance activities.