History and Evaluation: This 14 year old female presented with a history of hip dysplasia and activity-related, left hip pain.  Her hip dysplasia was treated with a Pavlik harness for 7 months during infancy.  The patient is a very active, competitive figure skater.
Evaluation revealed mild acetabular dysplasia with excessive femoral anteversion and an acetabular labral tear.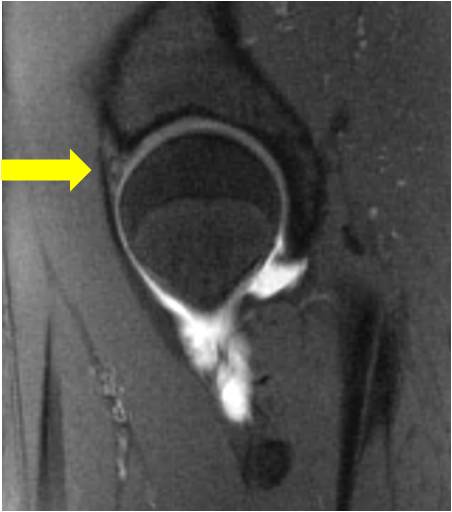 Treatment: She was treated with a proximal femoral osteotomy to address the mild dysplasia and femoral anteversion, and hip arthroscopy to refix the torn labrum.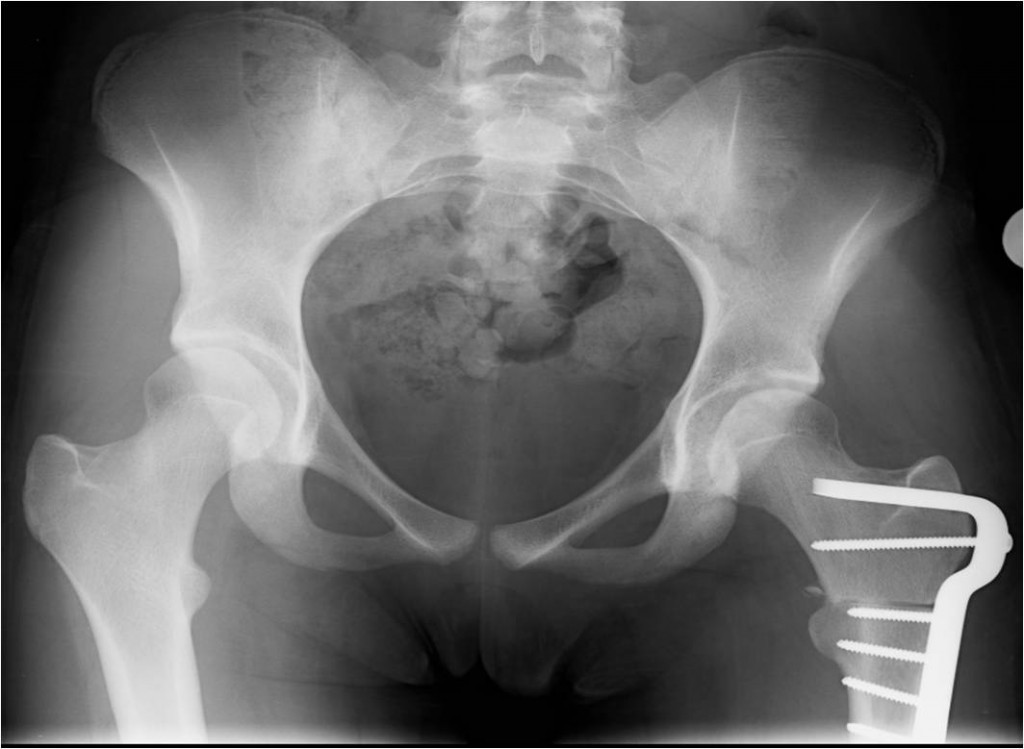 Outcomes: This patient has returned to competitive ice skating, and two years after surgery has no hip pain or limitation of activity.