History and Evaluation: A 25 year old healthy, active male presented with a one year history of lateral hip and groin pain bilaterally. The hip pain worsened with sport activities and limited daily function and athletics. The patient was diagnosed with bilateral acetabular dysplasia (shallow hip sockets) and mildly deformed femoral heads.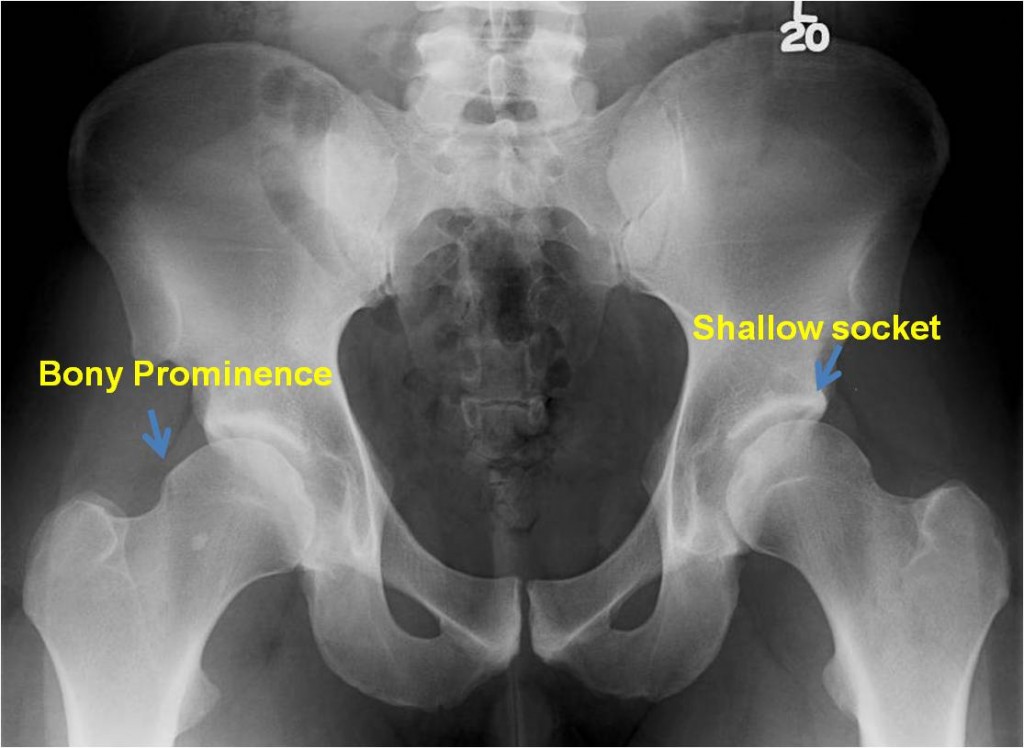 Treatment: Both hips were treated with a periacetabular osteotomy (PAO) to correct the hip dysplasia (shallow socket), and a reshaping of the femoral head-neck junction (osteochondroplasty) to prevent secondary hip impingement.
Outcome: One year after surgery the patient has an excellent clinical result with no pain and he has returned to full activities including running and martial arts.